Education and Professional Qualifications:
University of Auckland: LL.B (Hons)
University of Oxford: BCL(First Class)
Rhodes Scholar
Current and Previous Roles:
Queen's Counsel 2002
King's Counsel 2022
Currently practising at Bankside Chambers
1978-1998 - Partner, Russell McVeagh McKenzie Bartleet & Co 
1997-1998 - Consultant in Russell McVeagh West-Walker patent attorneys
2018 - Chambers Guide states: "Andrew Brown QC of Bankside Chambers is widely recognised as "the pre-eminent IP silk in the country."  Sources report that he is "very smart and concise in his thinking, and strategically good".  He runs cases across all levels of the New Zealand court system, with expertise across patent, trade mark and copyright law."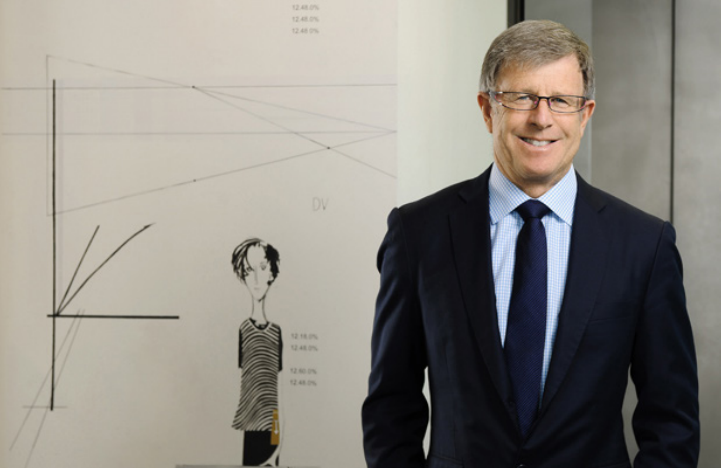 Positions and Affiliations:
Director of Legal Research Foundation since 2014
Chair of Experts for New Zealand Domain Name Resolution Service
WIPO Domain Name Panellist for UDRP Domain Name Disputes
Member of Intellectual Property Committee of New Zealand Law Society
Past President of Intellectual Property Society of Australia and New Zealand (IPSANZ)
Editorial Board of New Zealand Law Review
Fellow of Arbitrators and Mediators Institute of New Zealand (AMINZ)
Member of INTA, AIPLA, IBA and AIPPI
Assoc. Member NZ Institute of Patent Attorneys
Publications
Co-author of Law of Intellectual Property in New Zealand (Butterworths)
New Zealand editor of Intellectual Property Reports (LexisNexis Australia)
Editor of New Zealand Intellectual Property Reports
Intellectual property contributor to New Zealand Law Review
New Zealand contributor to IP Forum (quarterly, Australia)
Contributor to New Zealand Law Society, IPSANZ and Legal Research Foundation seminars
Leading practitioner in the International Who's Who Legal: Patents 2013-2018
Leading practitioner in the International Who's Who Legal: Sciences Lawyers 2013-2018
Leading practitioner in the International Who's Who Legal:Trade Marks 2013-2018
Expert Guides (Trade Marks) 2014-2018
Expert Guides Patents; Life Sciences & Patent litigation (2014-2018)
WTR 1000 World's Leading Trade Mark Lawyers 2018
Advised New Zealand Government on drafting of the Trade Marks Act 2002, Trade Marks Regulations 2003 and the software patent provisions in the Patents Act 2013
Notable Cases
National Mini Storage Limited v National Storage Limited [2018] NZCA 45
ESR Group (NZ) Limited v Burden  [2017] NZCA 45; [2017] NZSC 173
Red Bull New Zealand Limited v Drink Red Limited [2016] NZCA 373
Honey New Zealand (International) Limited v Director General of the Ministry for Primary Industries [2016] NZCA 141, [2016] NZAR 636
Probus South Pacific Limited v Probus New Zealand Inc [2015] NZHC 2250, (2015) 114 IPR 630
Copyright Licensing Limited v The University of Auckland & Ors Copyright Tribunal, (2015) 113 IPR 611 CA
The Cooperative Bank Ltd v Anderson (2014) 109 IPR 111 (trade mark infringement; passing off);
The Coca-Cola Company v Frucor (2013) 104 IPR 432 (shape trade marks; trade mark infringement; passing off)
AA Insurance Limited & Ors v AMI Insurance Limited (2011) 95 IPR 633 (trade marks)
InterPharma (NZ) Limited v Commissioner of Patents & Ors (2011) 95 IPR 609 (patents)
The Zone Corporation Limited v American Express Marketing & Development Corporation Wellington High Court, Dobson J, 7 September 2011 (trade marks; use on internet)
The Muir Electrical Company Pty Ltd v The Good Guys Group Limited (No 2) (2011) 91 IPR 673 (trade marks)
Specialized Bicycle Components, Inc v Sheppard Industries Limited & Anor [2011] 2 NZLR 242, [2011] 3 NZLR 620 CA (mediation privilege)
Phonographic Performances (NZ) Limited v RadioWorks Limited and The Radio Network of New Zealand Limited Copyright Tribunal, 19 May 2010 (copyright; licensing scheme; economic model)
Huhtamaki Australia Pty Ltd v Seda SpA Auckland High Court, CIV 2010-485-0509 (patent)
Frucor Beverages Limited v Red Bull GmbH & Anor (2010) 88 IPR 198 (passing off; Fair Trading Act)
NV Sumatra Tobacco Trading Co v British American Tobacco (2010) 86 IPR 206 CA (trade marks)
Carter Holt Harvey Ltd v Weyerhaeuser Ltd Auckland High Court, CIV 2009-485-244 (patents)
The Muir Electrical Company Limited v The Good Guys Group Limited Auckland High Court, Lang J, 18 December 2009 (trade marks)
Stichting Lodestar v Austin, Nichols & Co Inc (2007) 74 IPR 452 SCNZ (trade marks)
DB Breweries Limited v Lion Nathan Limited Auckland High Court, 9 November 2007, Harrison J (passing off)
Lennox Hearth Products Ltd v Burley Appliances Ltd CA 702/07 (contractual interpretation)
KK Sony Computer Entertainment v Van Veen & Anor (2006) 71 IPR 179 (copyright)
EDL Fasteners Ltd & Anor v Allfast Solutions Limited & Anor Auckland High Court, CIV 2006-404-2282 (confidential information; search orders)
ABB Ltd & Ors v New Zealand Insulators Ltd (2007) 74 IPR 172 (damages; account of profits)
Imax Corporation v Village Roadshow Corporation Ltd HC Auckland CIV 2005-404-003248 (trade marks)
Pfizer Ireland Pharmaceuticals Ltd & Or v Eli Lilly and Company & Anor (2005) 66 IPR 661; (2005) 68 IPR 207 CA (patents)
Re Pfizer, Inc (2004) 60 IPR 624 CA (patents)
Benchmark Building Supplies Limited v Mitre 10 New Zealand Limited (2003) 58 IPR 407 CA (comparative advertising)
Copyright Licensing Limited v University of Auckland & Ors (2002) 53 IPR 618 (copyright; licensing)
Advantage Computers Limited v Advantage Group Limited & Ors High Court Auckland, CL 41/99, 28 June 2002 (trade mark infringement)
Advantage Group Limited & Ors v Advantage Computers Limited [2002] 3 NZLR 64 (trade mark infringement)